"Saving America's Horses is Fantastic! Powerful and compelling"
— Greg MacGillivary, MacGillivary Freeman Films
---
"Saving America's Horses is masterfully presented!"
— Larry Lindner, New York Times best-selling writer
---
"A must see film"
— Michael Blake, Screenwriter "Dances With Wolves"
---
"Saving America's Horses is a life changing film! …A masterpiece"
— Michael Bailey, Producer/ Director Planetviews Productions
---
"Everybody needs to see it, worldwide."
— Kat Kramer, Kat Kramer's Films that Change the World
---
"It is an extraordinary documentary, a must see film."
— Diana Means Festival Director, Los Angeles Women's International Film Festival
---
"No film in this year's program has moved and impacted on the audience more. Saving America's Horses brings the plight of an endangered species to the forefront of awareness. Morally, intellectually and environmentally, mankind is obliged to evolve in the direction of preserving the equine. We congratulate and salute Katia and her dedicated team for championing and persevering this worthy cause in the face of horrendous obstacles."
— Lucy Molnar Wing FILM NORTH Huntsville International Film Festival
---
"Saving America's Horses: A Nation Betrayed, is a hard hitting, well done documentary with a focus on both domesticated horses and wild horses. This film exposes a reality about one of the most majestic animals on earth, a reality that audiences may be shocked to learn but one which tells us about who we are as a people and as a society, in a whole new way." — Janet Rose, Executive Director of IWFF
---
"Saving America's Horses helps spotlight what is becoming an urgent global humanitarian crisis – the pollution of fresh water. The RBC Blue Water Project is our commitment to protecting the lifeblood of this planet that we all need to share."

— Jeff Boyd, Regional President, Ontario North and East, RBC Royal Bank
HORSERACE INDUSTRY REVIEWS
"Saving America's Horses – A Nation Betrayed" is a must see film for anyone who cares about a horse. I have been involved with horses and also in the thoroughbred racing industry nearly all my life. I have likewise been involved with several organizations that provide homes for thoroughbreds after the end of their racing careers. Yet this film was a sobering wake up call to the need for all horsemen and horsewomen to do more to ensure that our beloved horses are protected. My unexpected awakening by "Saving America's Horses" has made an indelible impression that has moved me deeply to act as best as my resources allow to ensure that everyone is truly educated about this issue and the solutions which all deserve.

— Bing Bush Jr, Equine Attorney, Racehorse owner
---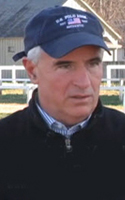 "This powerful film is so important to shed light on the reality of what is happening to horses everyday in this country. My hope is that after seeing SAVING AMERICA'S HORSES, every horse lover will walk away with a whole new understanding of why we have to protect these magnificent animals."

— Nick Zito, Hall of Fame Thoroughbred Racehorse Trainer, New York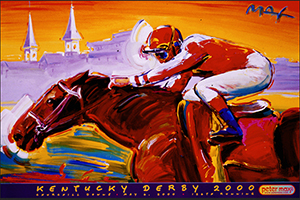 REVIEWS FROM HORSERACE SAFETY & WELFARE EXPERTS
"Saving America's Horses is just what the horse industry needs to shake them awake. Very well done."
— Leslie McCammish, Former Executive Director of Blue Horse Charities founded by John Hettinger
---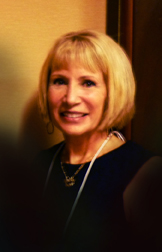 "I have no doubt that this film will be the freight train that roars through our country awakening, engaging and empowering the public and Congress to effect a ban on horse slaughter. The film builds from provoking a deep appreciation for the majesty of horses, to sadness, to outrage. It left me with the same raw and stunned emotions I had after seeing Dances With Wolves."
—Jo Anne Normile - Founder of CANTER, former racing breeder, owner, and BOD of the MI HBPA & M-TOBA
---
"One cannot watch the gripping documentary film Saving America's Horses and walk away unchanged. It commands the viewer's attention from the very beginning and holds it captive to the credits. The film offers new insight to those already aware of the cruelties that many of our country's equines endure. For the uniformed, "Saving America's Horses" is an illuminating spotlight, exposing the callous treatment of racehorses, the brutality of wild horse BLM roundups. Whatever breed you fancy, whatever discipline you embrace, this film is a must see for those who believe "America's Horses" deserve man's respect and the humane treatment expected of a civilized nation."
—Joy Aten, Rescue Specialist, former BOD Canter MI
---
"Saving America's Horses left me breathless. It's a deeply passionate look into the world of both wild and domestic horses. This exceptional film clarifies the highly controversial issue about the inhumane treatment of equines going to slaughter. It raises the bar for animal welfare in this country and renews the sense of urgency to help these horses. It's an enlightening and moving experience for anyone, even for those coming from years of experience in the thoroughbred industry like myself."
— Shelley Abrams, racehorse owner, Founder of "Horses Helping Horses", Co-Founder Americans Against Horse Slaughter
GENERAL AUDIENCE & ADVOCATE REVIEWS
"Saving America's Horses is superb in every respect. Powerful. Effective. Very moving. Very effective. The widest cross-section of Americans need to see it."
— Senator Dave Wanzenried (D) Montana SD 49
---
"Absolutely excellent in every way... a much needed history lesson in the role the horse has played in building this great nation. Powerful and poignant... They say a picture is worth a thousand words. This movie is better than a thousand documents, pamphlets, or handouts sent to our Congressional leaders. This is a thousand pictures with a narrative that makes it very clear that our beautiful horses are being treated horribly, and we must take action before it is too late."

— Pat Mendiola, Covina, CA
---
"I very much appreciate this fine and revealing film on the horse nation and how both domesticated and wild horses are being treated in America today. The film is a tour-de-force of technical filmmaking and covers an impressive scope of issues associated with horses. This film should be mandatory viewing for every American or world citizen!"
—Craig C. Downer, Wildlife Ecologist
---
"As owner and rider of Quarter Horses since a child in the 1960's I applaud Katia Louise's documentary 'Saving America's Horses.'
This film gives the American people, in depth, the full truth of the dangerous plight of all equines – whether wild or domestic – in this country. Too many secret, under-the-radar paths become roads to slaughter for these noble creatures who quite literally have been our partners in building this nation.
It is clear that 'transparency' is unimportant to certain government agencies and private industries. The 'ethics' of horse slaughter dissolve when the facts are so clearly presented in Ms. Louise's film.
I urge all horsemen/women – and all Americans – who care about raising our country's standards of truth and transparency to see 'Saving America's Horses.'"
— Kathi Martin, Glendale, California
---
"I waited 2 years to see Saving America's Horses. It exceeded all my expectations. It was a compelling passion driven production with lush yet dignified photography, intelligent cutaway shots and it gives a thorough picture of the need to protect and preserve America's horses."
— Cynthia D'Errico, author, Ground Manners, Canada
---
"Saving America's Horses will rock this nation in the fight to end horse slaughter."
— Amanda Sorvino, Horse Fellas
---
"Terrific! I wish every American had the opportunity to view it. I believe every Representative in Congress should see this film, before any decision or policy is allowed to be made by BLM.
—Jean Civas, NJ
---
"Saving America's Horses is a film I wish that every American will see. Horses are the spirit of American freedom, it is time to reclaim the strength, beauty and freedom that they represent. Seeing this film is the beginning of standing up for the humane treatment of America's horses, it is a fact-based thorough look at the current dysfunctional system."

—Jennifer Johnson, NJ
---