"Saving America's Horses is Fantastic! Powerful and compelling" -Greg MacGillivary, MacGillivary Freeman Films
---
"Saving America's Horses is masterfully presented!" - Larry Lindner, New York Times
---
"Saving America's Horses — A Nation Betrayed" powerfully sets the dangerous expulsion of America's mustangs from public lands and the predatory exploits of the domestic "horse industry" against the underlying threat of commercialized slaughter. Outstanding, convincing footage and expert testimony exposing the legal, ethical, economic and humane issues of an immensely complicated subject: saving America's horses from unspeakable cruelty and its wild burros and horse herds, from vanishing off public lands forever.
—Vickery Eckhoff, Forbes.com
---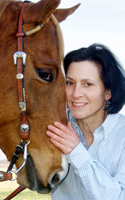 "As a veterinarian, I believe that it is my responsibility to treat all of my patients in a humane manner. Looking at the condition of slaughter-bound horses in the videos and photographs taken by journalists, investigators and welfare personnel (over many years), I could never explain to a client or to a child what is humane about their transport, and I would certainly never recommend this avenue of disposing of a horse to a client."
- Dr. Nena J. Winand, DVM, Ph