LETHAL & HAZARDOUS SUBSTANCES IN HORSEMEAT
Get the facts – What's that you're eating?
Share this clip with your friends to help raise awareness.
To sponsor a SAH PSA for public broadcast or to run on social media platforms such as Facebook, please contact us at info[@]wildforlifefoundation.org
Tax deductible financial support is needed to bring SAVING AMERICA'S HORSES, the movie and multimedia educational materials to the mainstream. Donations can be made in any amount. Animal friendly sponsorship and partnership opportunities are available.
"SAVING AMERICA'S HORSES: A NATION BETRAYED" is an educational documentary project under Wild for Life Foundation, a 501c3 nonprofit charity dedicated to saving, protecting and preserving equines through education, rescue and sanctuary.
Donations are tax deductible to the full extent permitted by law.
This Alert is part of the Saving America's Horses public awareness campaign.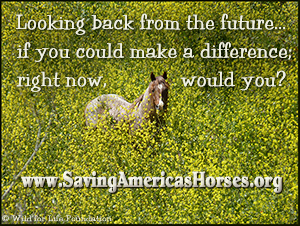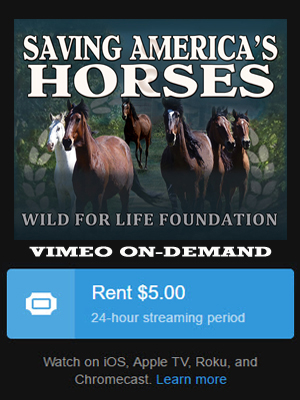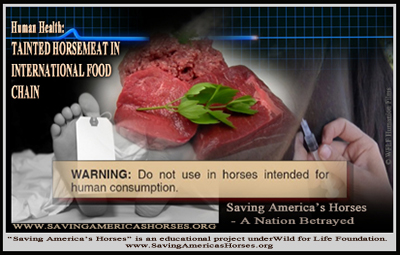 The USDA has recently indicated that they intend to move forward with re-opening horse slaughter plants.
Please help raise awareness for the protection of America's horses and burros from gruesome slaughter by spreading the word.

Thank you for supporting our lifesaving mission
Our services and objectives are made possible through donations to our lifesaving mission. Unrestricted general funding allows us to allocate our resources most efficiently and where the needs are greatest. Federal ID No 26-3052458